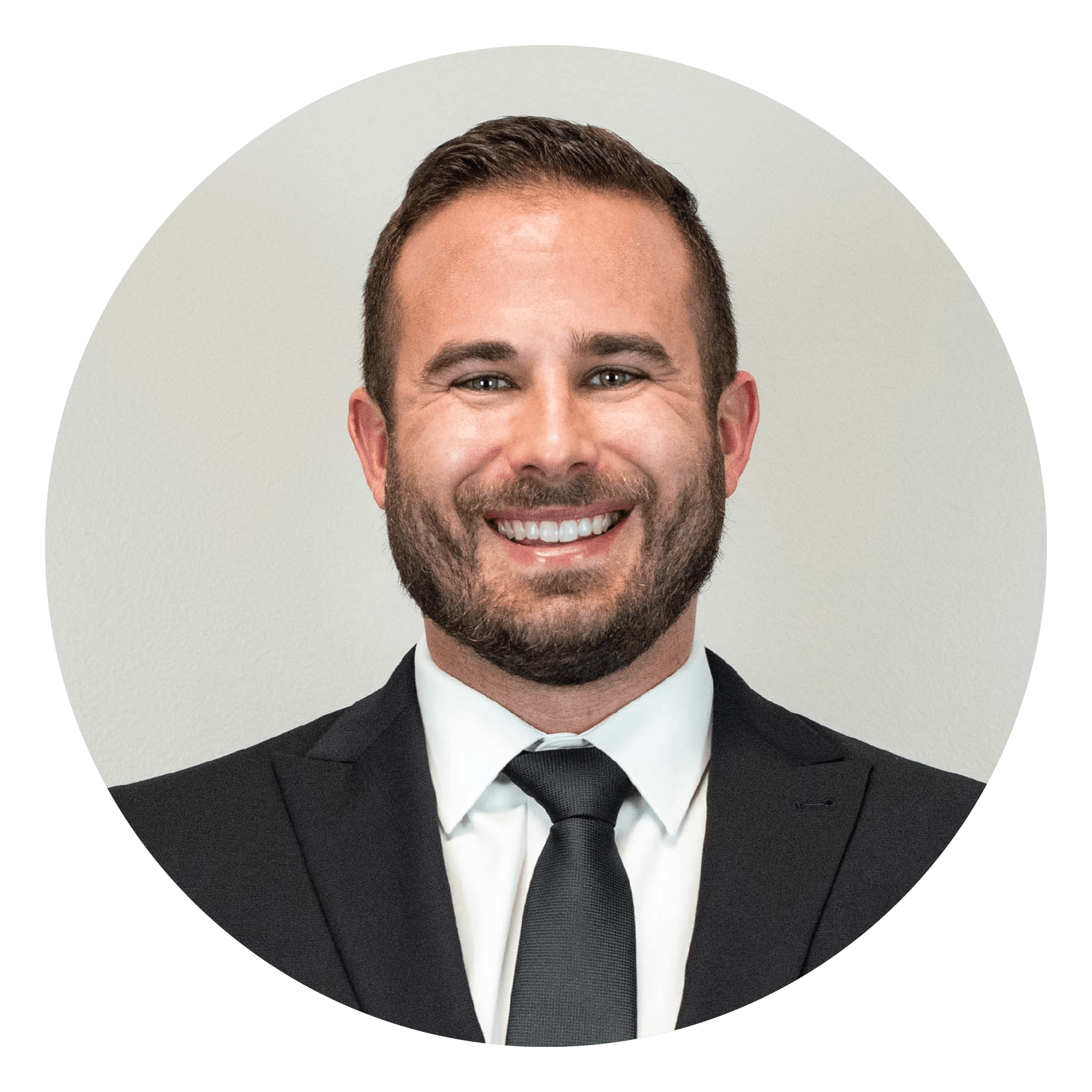 Dr. Andrew J. Hospodar IV is proud to be a Mahoning Valley native. He graduated with honors from Jackson-Milton High School in 2006. He went on to obtain a Bachelor of Science in Biology from Walsh University in 2010 with minors in Psychology and Sociology, and an Associate of Arts in Human Services.
After graduating from Walsh, Dr. Hospodar continued his education at New York Chiropractic College, and Finger Lakes School of Acupuncture & Oriental Medicine. He earned his Doctor of Chiropractic and Master of Science in Acupuncture in 2014. Following his graduation, Dr. Hospodar had the opportunity to travel abroad and spent 4 weeks in Hangzhou, China studying acupuncture. He earned his Diplomate in Acupuncture by both the American Board of Chiropractic Acupuncture (DABCA) and the National Certification Commission for Acupuncture and Oriental Medicine (NCCAOM) in 2014. He has over 2,300 hours of training in acupuncture. He became a Licensed Acupuncturist (L.Ac.) through the Ohio Medical Board in 2014 and is the only Chiropractic Physician in the Mahoning Valley who is also a Licensed Acupuncturist.
In 2016, Dr. Hospodar furthered his education and became a Certified Chiropractic Sports Physician (CCSP®). He went on to earn his Diplomate in Chiropractic Sports Medicine (DACBSP®) by the American Chiropractic Board of Sports Physicians in 2018. As of 2022, he is one of 420 chiropractors nationwide that have earned this competitive and prestigious honor. In addition to his sports diplomate, he earned his Diplomate in Chiropractic Rehabilitation (DACRB®) from the American Chiropractic Rehabilitation Board in 2019. Dr. Hospodar is triple board certified in Acupuncture, Rehabilitation, and Sports Medicine by the American Chiropractic Board.
Dr. Hospodar started at the Ohio Sports & Spine Institute in Boardman in 2015 and became a partner in 2019. In the spring of 2019, along with his partners, he opened up a third location in Howland, Ohio.  He practices with a systematic approach founded on evidence-based research and prides himself in getting to the root of the patient's problem. He is an excellent diagnostician who is certified in Selective Functional Movement Assessment (SFMA), and the McKenzie Method® of Mechanical Diagnosis and Therapy® (MDT). Dr. Hospodar is the only Chiropractic Physician in the Mahoning Valley who is certified in the McKenzie Method. 
Dr. Hospodar uses all forms of treatment methods including but not limited to chiropractic manipulation, rehabilitation, manual therapy and/or acupuncture. He practices with a multidisciplinary approach and has developed professional relationships with several orthopedics, podiatrists, psychologists, physiatrists, primary and pain management physicians locally and in surrounding areas. He also has extensive training and experience in manual therapy in order to properly manage soft tissue injuries including Active Release Technique, Nimmo trigger point therapy, and ConnecTx®.     
Dr. Hospodar has proudly served as team physician for local high schools in the Mahoning Valley providing sideline coverage since 2014. He has loved having the opportunity to evaluate and treat athletes to help them recover from their injuries and return safely to their sports.  
Dr. Hospodar has had the privilege to speak for and provide educational lectures for students, podiatrists and fellow chiropractors. His favorite lecturing topics include "A Multidisciplinary Approach to Treating Complex Spine Cases" as well as "The Lower Kinetic Chain Assessment." He currently serves on the board of the Eastern Ohio Chiropractic Society (EOCS)and is a member of the Ohio State Chiropractic Association (OSCA).
Dr. Hospodar currently practices in all three Ohio Sports and Spine Institute locations. He resides in Boardman, Ohio with his wife. They love being a part of Greenford Christian Church. They spend their summers on Lake Milton wakesurfing, water skiing and enjoying the sun. In the cooler months, Dr. Hospodar enjoys snowboarding trips out west with friends. Dr. Hospodar accepts most forms of insurances including Medicare, Medicaid, Commercial Insurances, Personal Injury, and Worker's Compensation claims. A referral is not necessary. 
Graduate of Walsh University, Finger Lakes School of Acupuncture & Oriental Medicine, and New York Chiropractic College
Certified by the American Chiropractic Board of Sports Physicians
Certified in Acupuncture through the National Certification Commission for Acupuncture and Oriental Medicine and the American Board of Chiropractic Acupuncture
Studied Acupuncture in China at the Zhejiang Provincial Hospital of Traditional Chinese Medicine
Full Body Active Release Technique (ART) Practitioner and is in the IRONMAN Provider Network
Team Physician for local area high school football, wrestling, track, baseball, and cross country teams
Get started with a consultation to evaluate the source of your pain and the best course of action to alleviate that discomfort